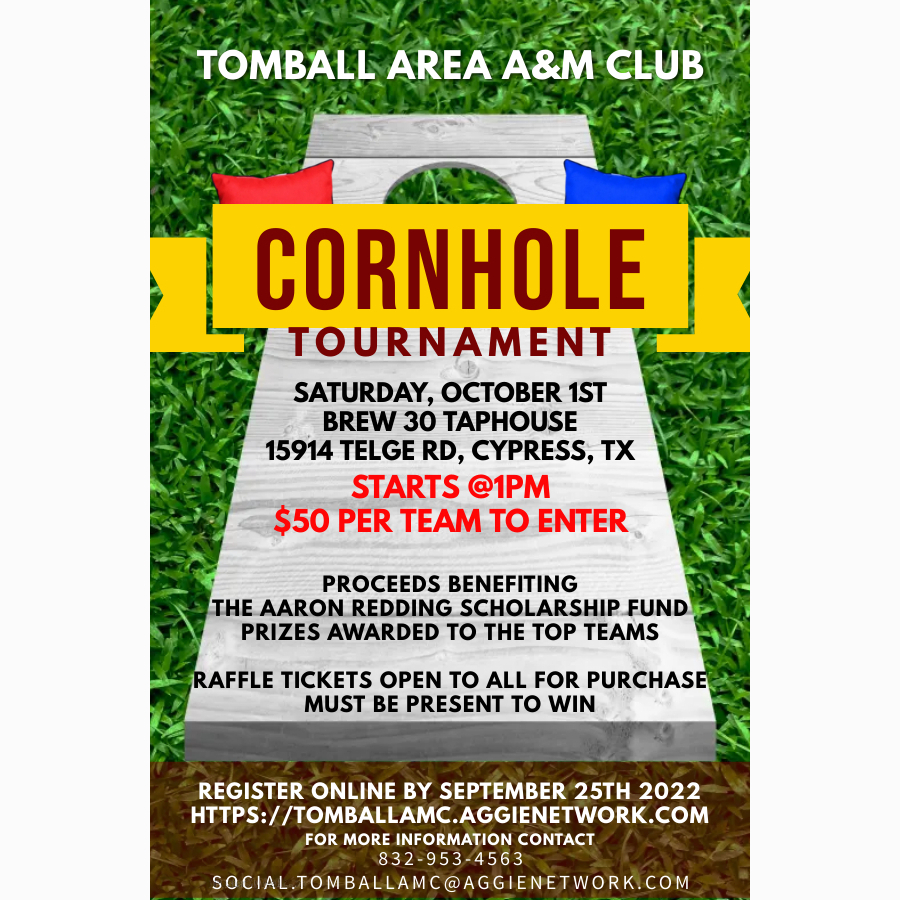 Tomball Area A&M Club Cornhole Tournament
Starts
October 1, 2022 1:00 pm
Ends
October 1, 2022 3:00 pm
Booking Starts
August 8, 2022 11:22 pm
Booking Ends
October 1, 2022 1:00 pm

More Information
Note
Please send me your team mate and team name
Event Details
Join us for our Cornhole tournament!
Proceeds benefiting the Aaron Redding Scholarship Fund
Prizes will be raffled off at end of tournament. Everyone can purchase raffle tickets at $5 each. Raffle Tickets can be purchased here. Raffle tickets will also be available for purchase at event.
Each entry is for a single person. if you are registering a team, choose 2 people to register.
Entry includes two raffle tickets per entry.
Event Photos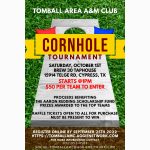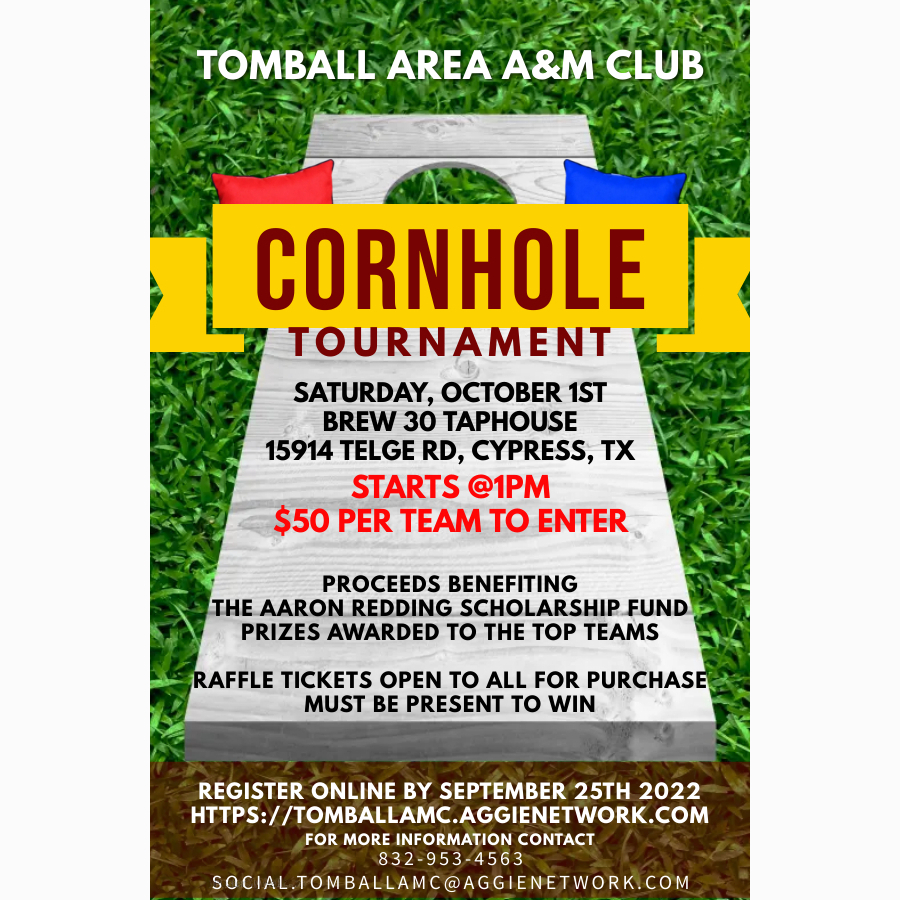 Welcome to Brew:30 Taphouse   You're right on time!   Beer is water, malt, hops and yeast but we think it is so much more.  We are creating an environment to experience beer drinking at a different level. We talk, criticize, brag, and wonder about different craft beers. We believe...